Pierre Savignac, PMP
Consultant, IT Project Management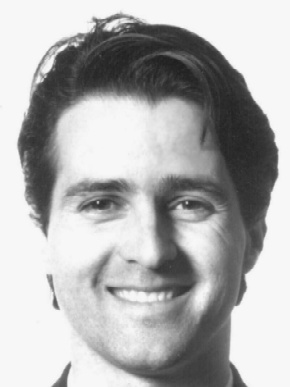 Brief Profile
Certified Project Management Professional (PMP)
Full Resume
Appearances in the Media
Client References
Service Offer
Download / View Service Offer and Resume in Acrobat PDF format
After a bachelor in computer science, Pierre Savignac started his career as software developer, then project leader, followed by director of research & development, before shifting to product marketing manager and then director of new market development. He worked for fast-growing software companies: Alis Technologies, MediaSoft Telecom and Virtual Prototypes, which entered the stock market under the name Engenuity Technologies.
He started in 1992 his first enterprise in project management of information technology projects, where his knowledge of six languages helped him succeed in international markets. 2nd prize for best entrepreneur in a prestigious contest. Featured and interviewed in a dozen articles and on television.
Certified Project Management Professional (PMP) by the world-renowned authority in the field, the Project Management Institute (PMI). In the process of certification as Certified Information Systems Security Professional (CISSP) by the International Information Systems Security Certification Consortium (ISC)2. Exam scheduled May 11th 2002. Education and experience detailled in his resume.
Client references: Videotron, National Bank, Teleglobe (acquired by Bell), Telebec, Cognicase, DMR Consulting, Stikeman Elliott, Eternitee Systems, Nacara, Higher Technical Education Center, National Water Agency, Sonatrach (Algeria's national oil company), Ministry of Finance of Senegal, etc.